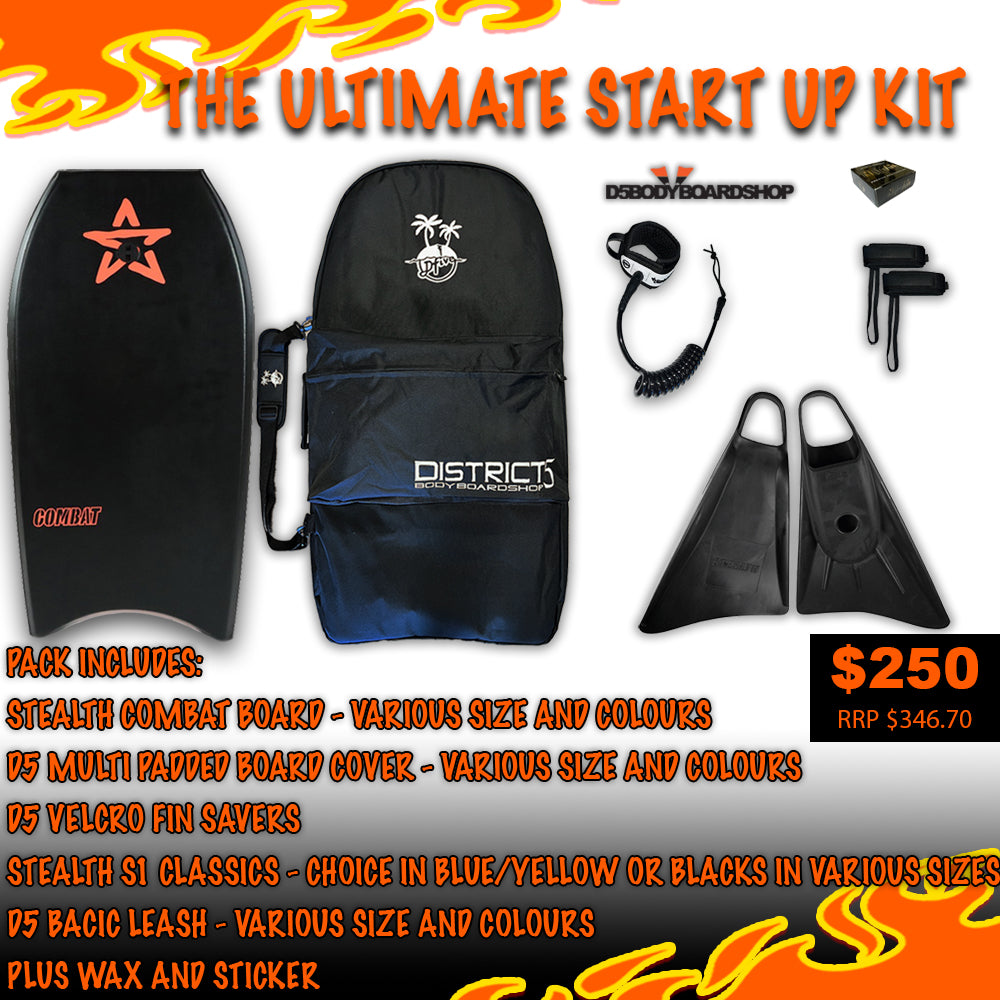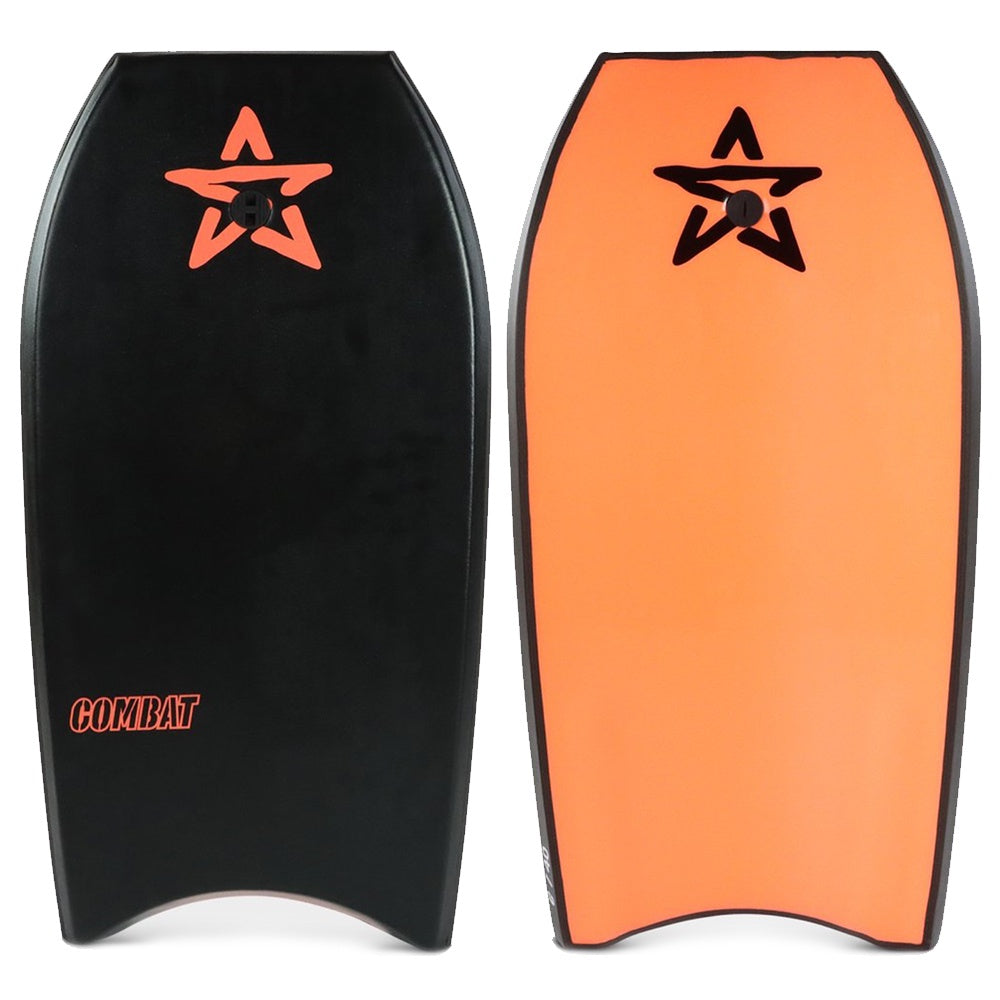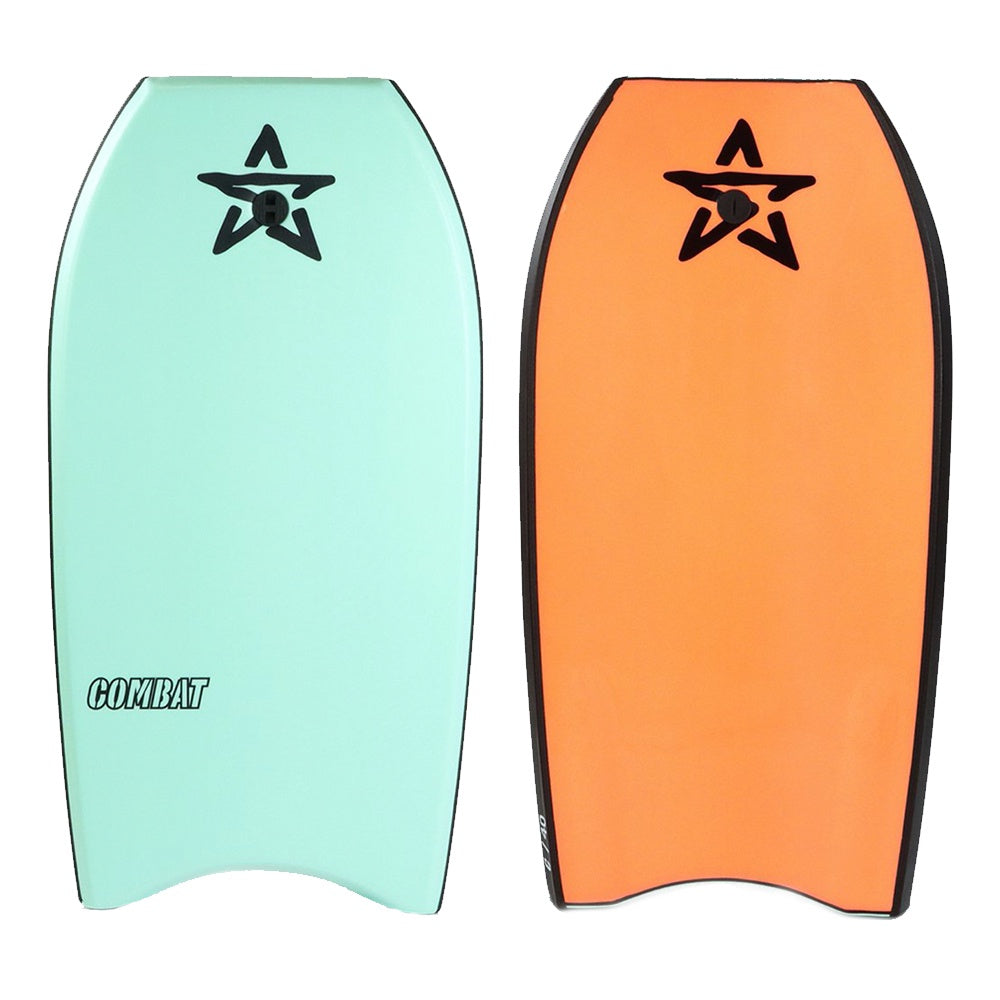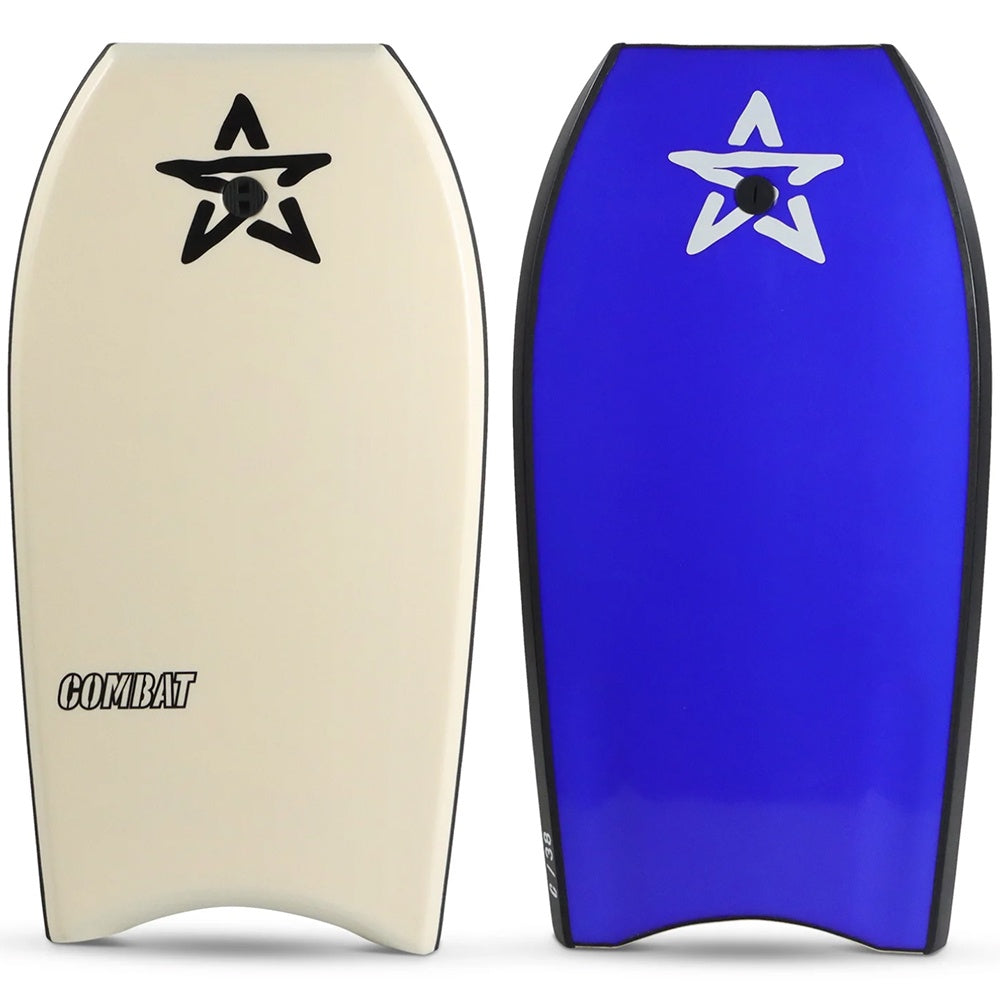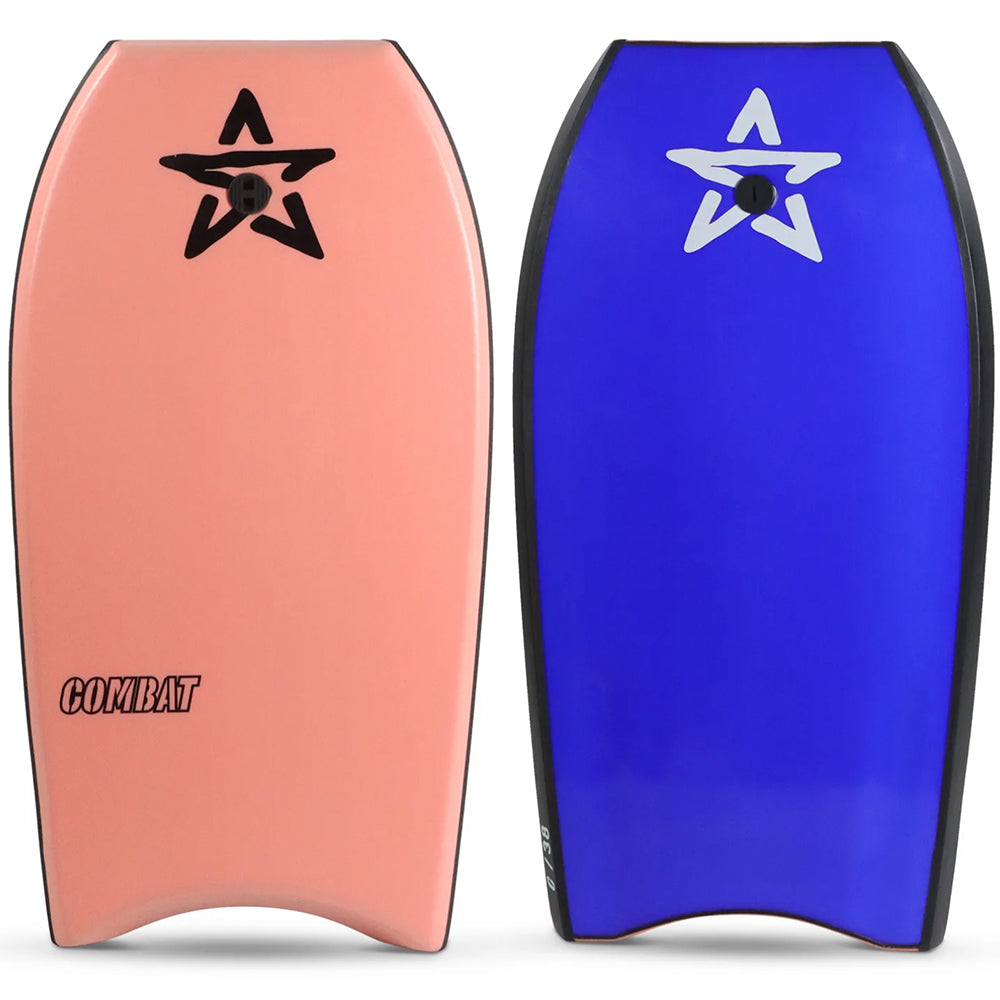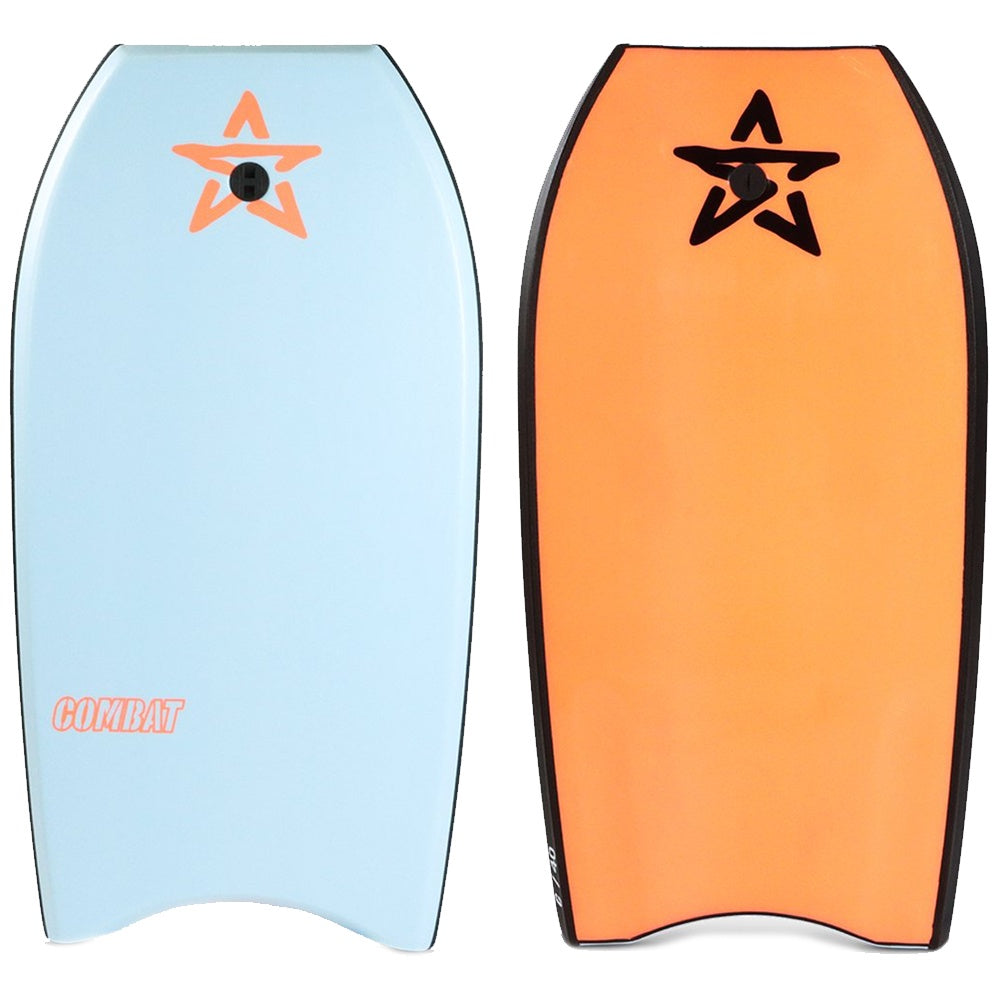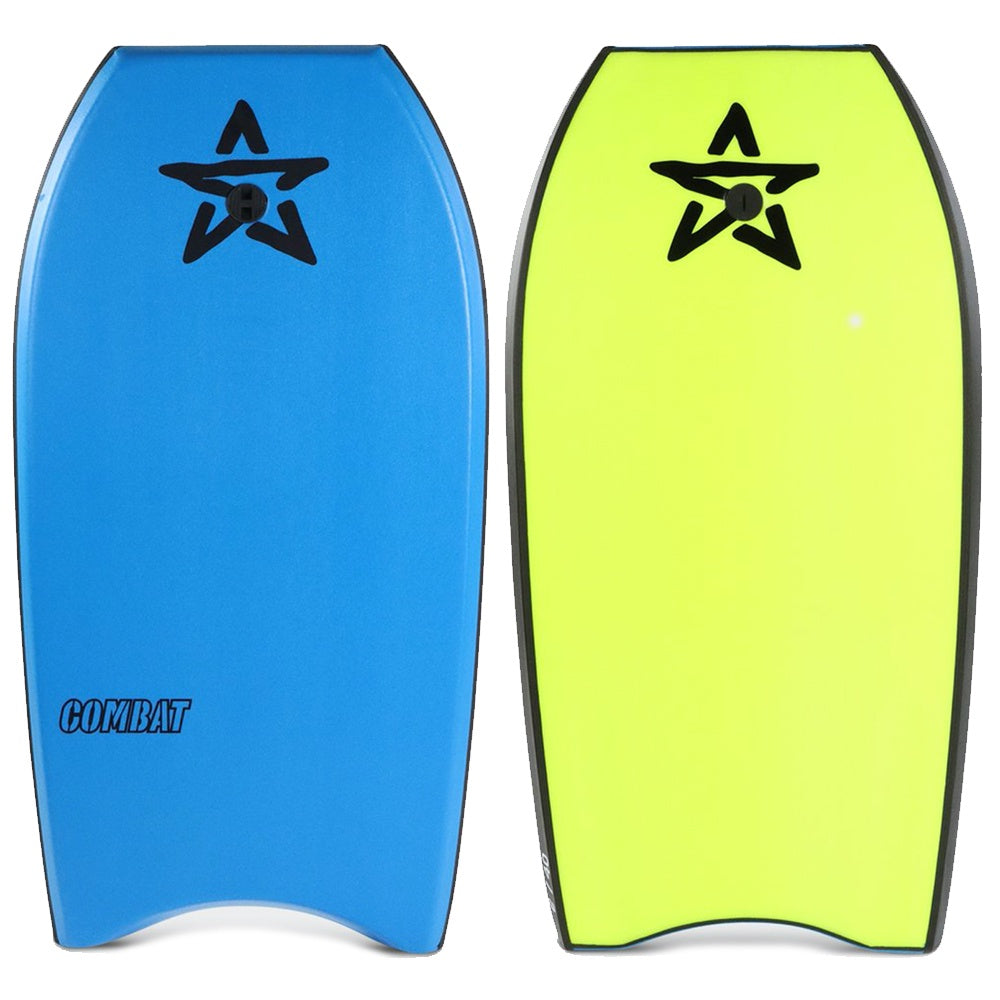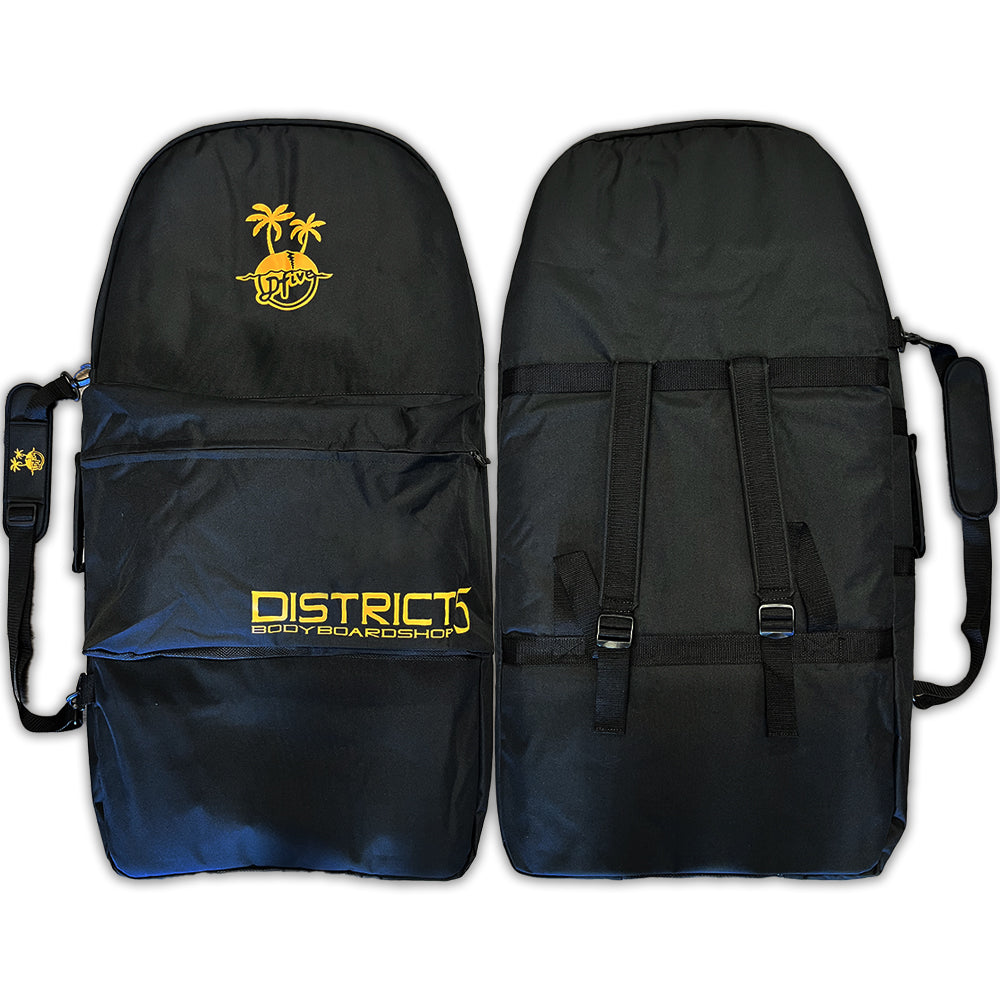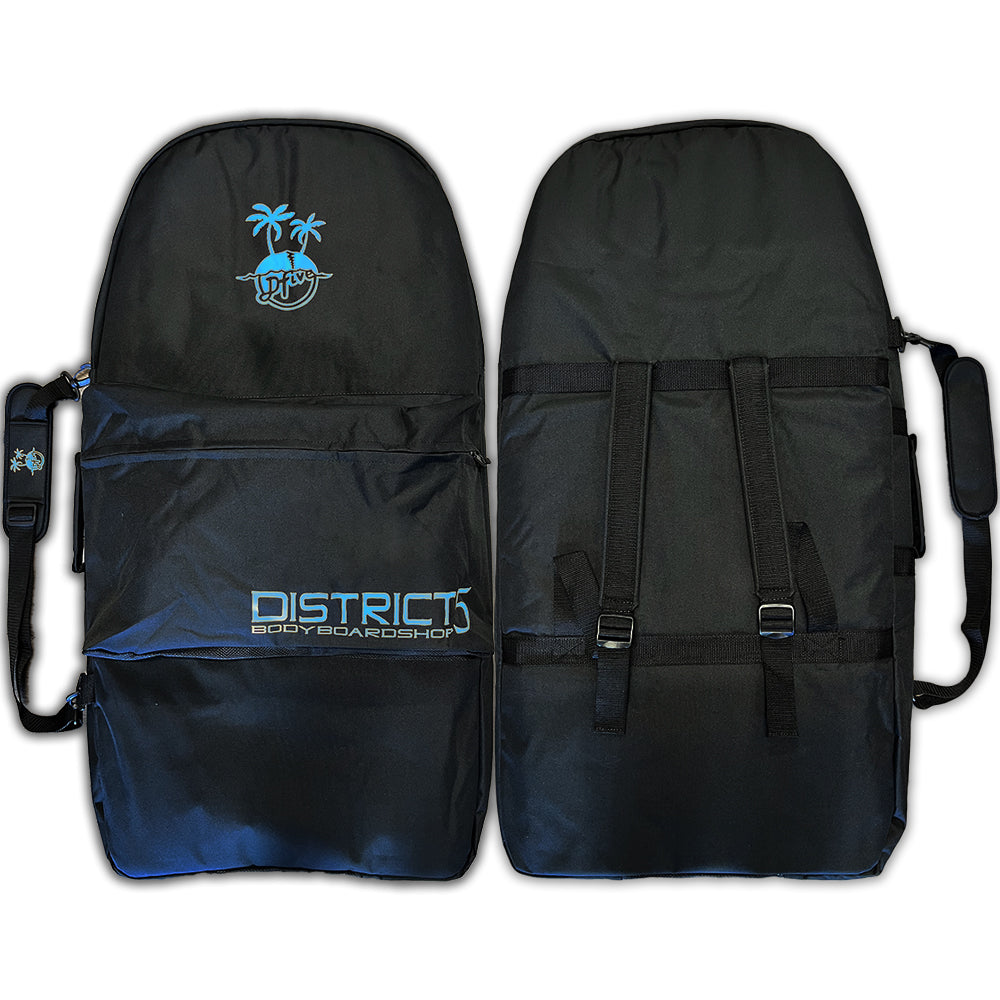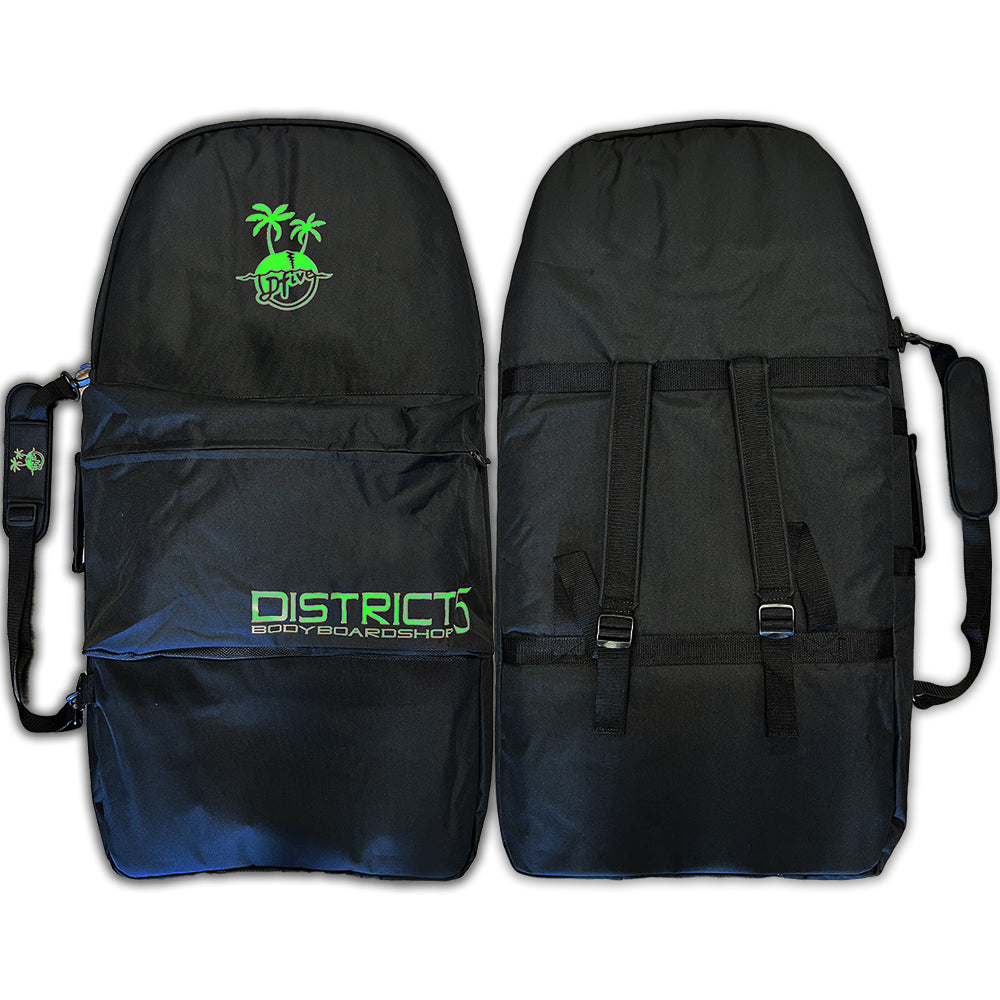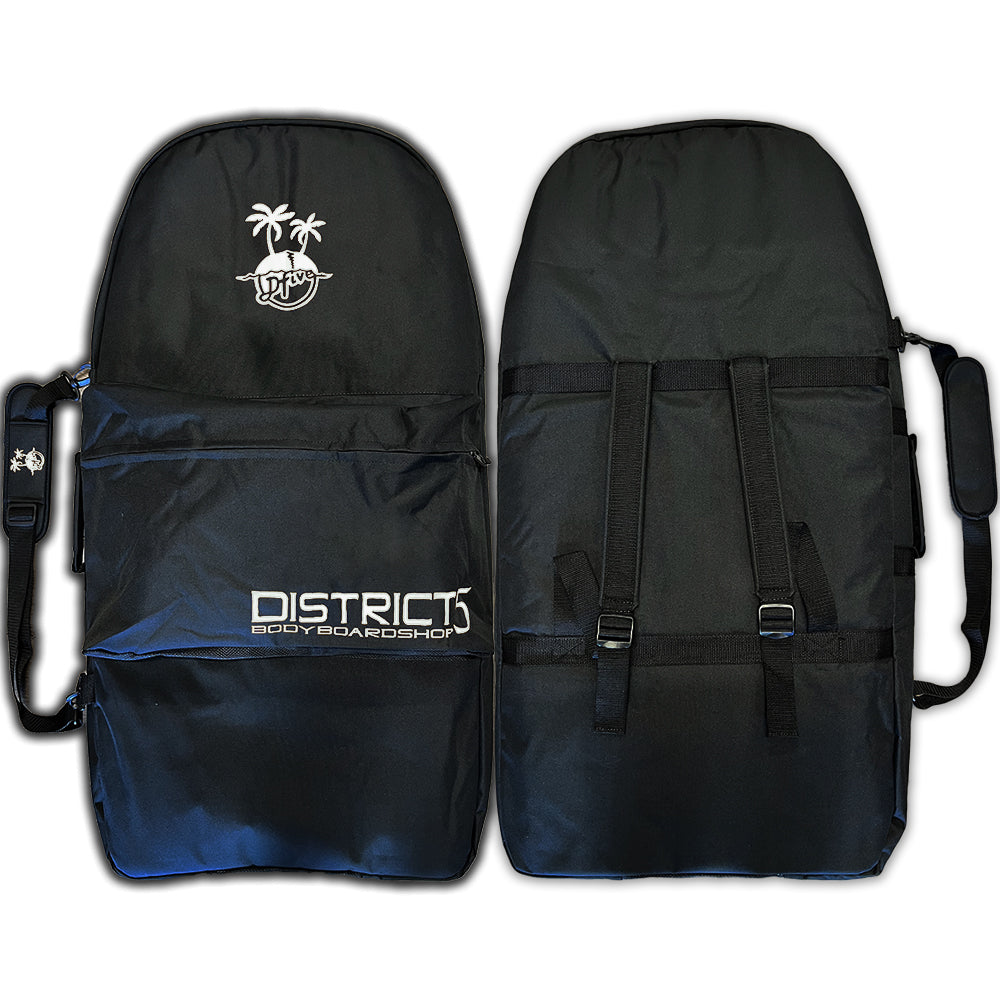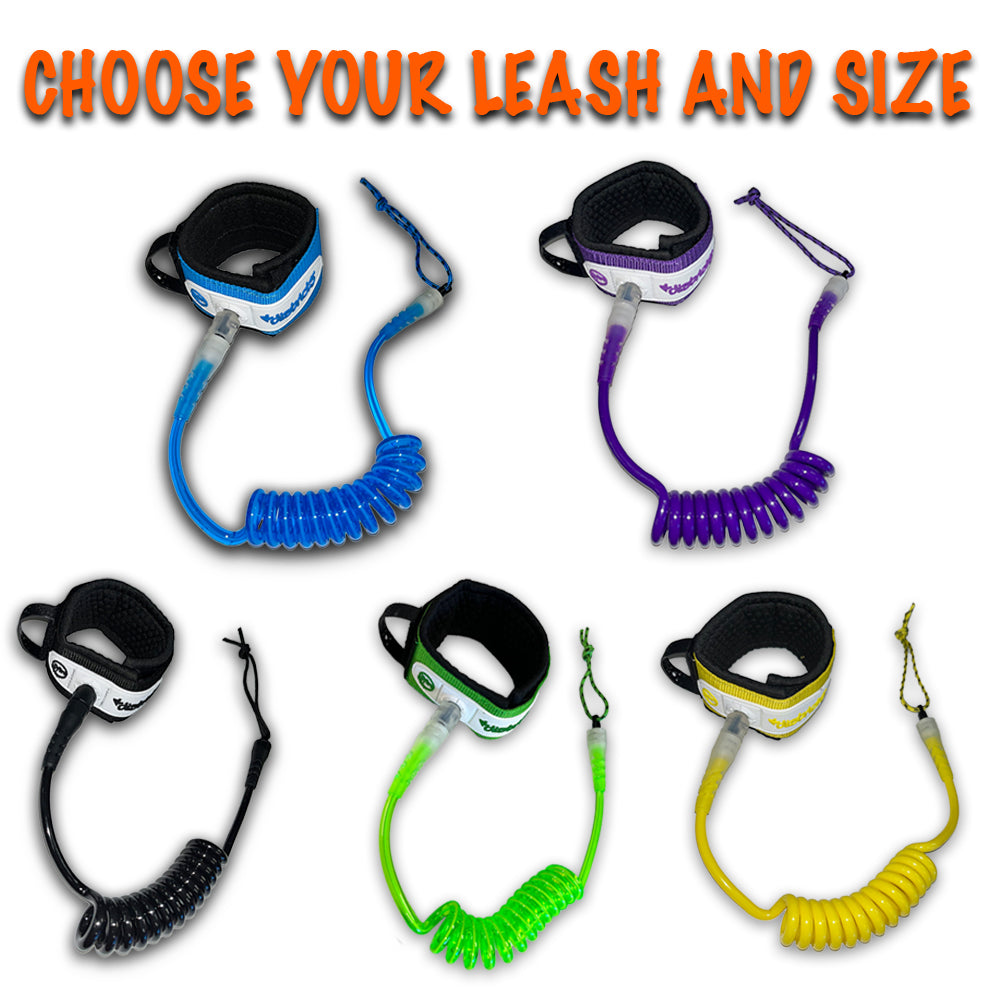 What's included: - Stealth Combat EPS Bodyboard - Stealth Flippers - D5 Multi Padded Bodyboard Bag - D5 Basic Bicep - D5 Velcro Fin Savers - D5 Sticker - Wax
**Please be aware, due to availability we reserve the right to swap brand or colour of package deal items. The alternate will always be of equal or higher quality and value to what we have advertised.
STEALTH COMBAT BOARD TECH
Core: Fusion EPS
Deck: PE NXL
Slick: HD
Tail: Crescent 
Features: 2 X S5 Stringers, 50/50 Double Rails, Graduated Channels, Fuse Moulded Shape, Nose and Tail armour, Leash and Plug.
Suggested Sizing For Combats -As a guide, please refer to the table below. If you're a beginner, you are probably best suited to a size in which you fall in the lower end of the weight range. ie. 40kg beginner would be best suited to 38", not 36".
D5 MULTI PADDED BOARD COVER
Will hold two Boards
Side Carry Handle
Detachable Over the Shoulder Carry Strap
One front pocket with mesh for drainage from sand/water 
Back Pack Straps for those surf treks 
Rubber Footing Grips for storing
Nylon Zips 
4mm Padding
Zip Entry
STEALTH S1 CLASSIC FINS
The Stealth S1 is crafted with 100% Malaysian rubber. It has a soft foot pocket for ultimate comfort and a stiff curved blade for maximum propulsion. It is built with the classic circle drainage system and has been used by many top riders over the years.
D5 VELCRO FIN SAVERS

Neoprene velcro Fin Savers will save your fins from coming off.
The cheapest insurance you can buy for your fins.One Size
D5 BASIC LEASH 

Rolled Edge Padded Neoprene Bicep Cuff
Double Marine Grade Swivel System
Quick Release Pull Tag
7mm Polyurethane Coil
Slim Design
Leash Rope
......

Plus Board Wax and Sticker