DMC REPELLOR FIN
Colour
ALL BLACK
BLACK GREEN
GREEN BLACK
ORANGE BLACK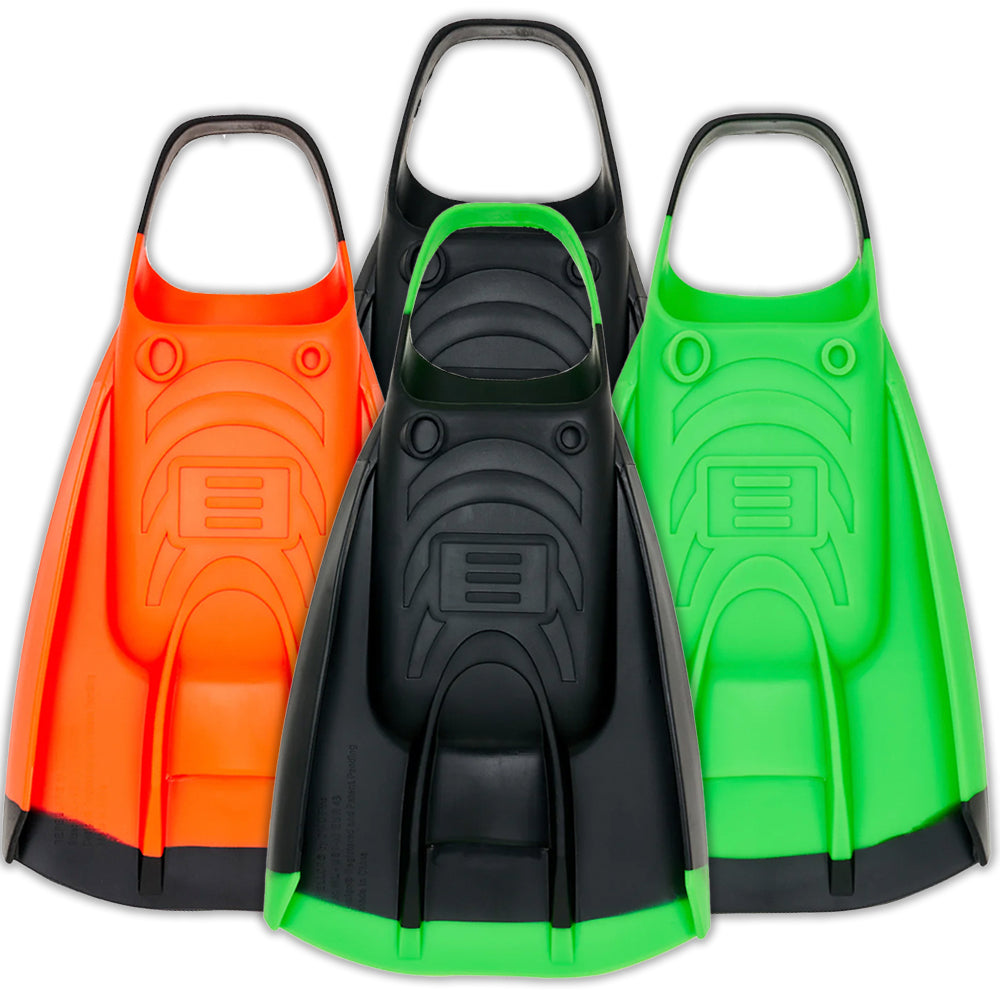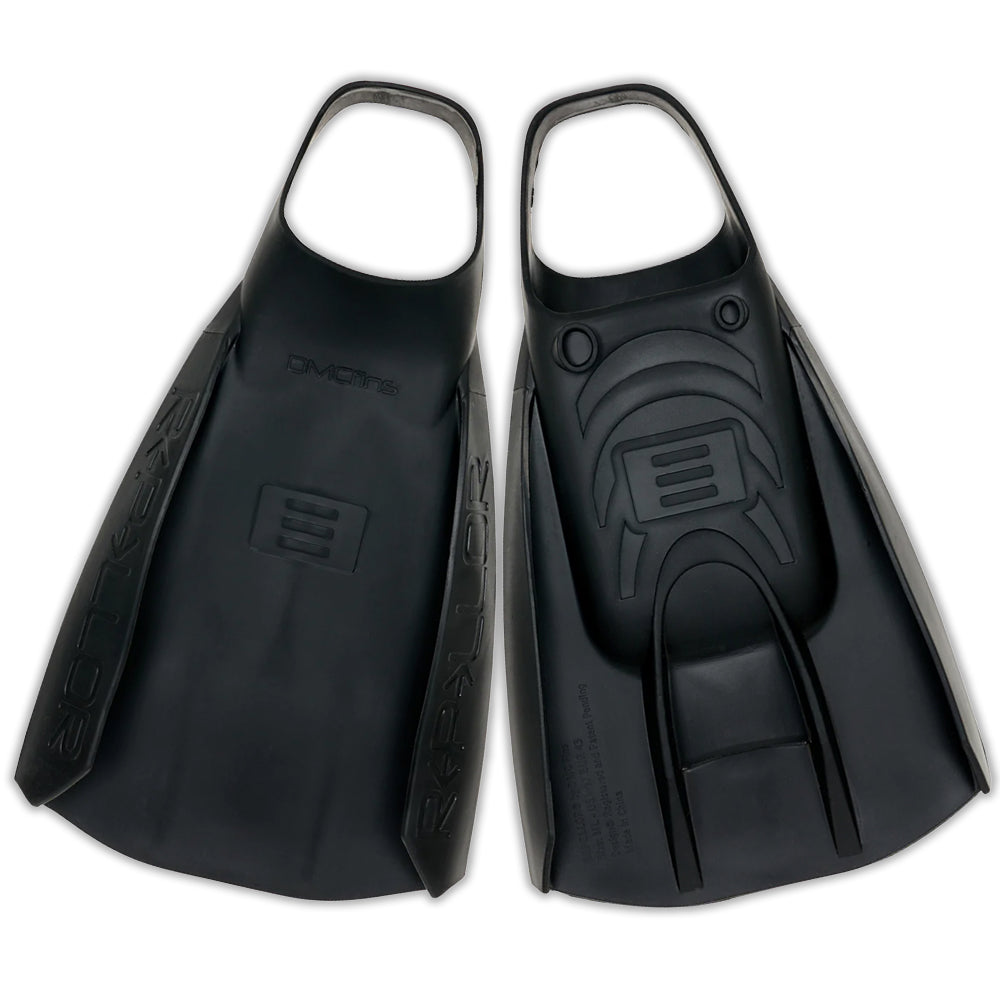 Builds Power - Reduces Fatigue - Increases Speed - Super Comfortable
DMC Repellor surf fin is a high end ocean fin designed for bodysurfing, bodyboarding, lifeguarding, snorkelling and ocean swimming. It uses the DMC Patented RVR Design which enables Max Speed with Less Fatigue.
Fin Colourways:
All Black
Black Green
Green Black
Orange Black
Fin Sizes: 2XS | S | M | ML | L | XL
The Technology
Designed with DMC's Patented Reverse V Rail (RVR) technology.
RVR is geared to offer maximum power for each kick stroke, creating balance for the user unlike any other surf fins.
The RVR streamlines vortexes more efficiently than any other design.
Moulded in DMC's Silform silicone based material for maximum comfort all session.
The Benefits
Universal foot pocket for ease of putting on
Underside drain chute for automatic removal of sand and water
Used by recreational bodysurfers through to international bodyboard and bodysurf superstars
Short enough for drop-kneed bodyboarding without a lack of power
WARRANTY
REPELLOR fins are warranted against manufacturing faults for 90 days from date of purchase.
REPELLOR fins are not warranted against misuse. Please adhere to care instructions.