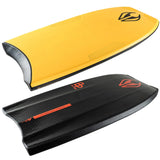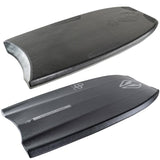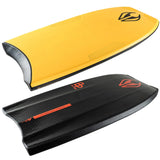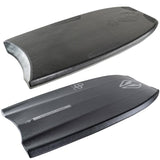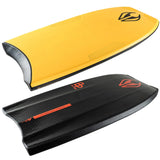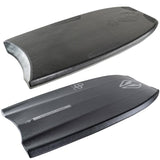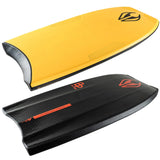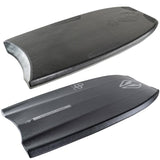 NMD PLAYER ALPHA FLEX QUAD
Colour
TANGERINE DECK | BLACK SLICK
BLACK DECK | METALLIC GREY SLICK
Colour
TANGERINE DECK | BLACK SLICK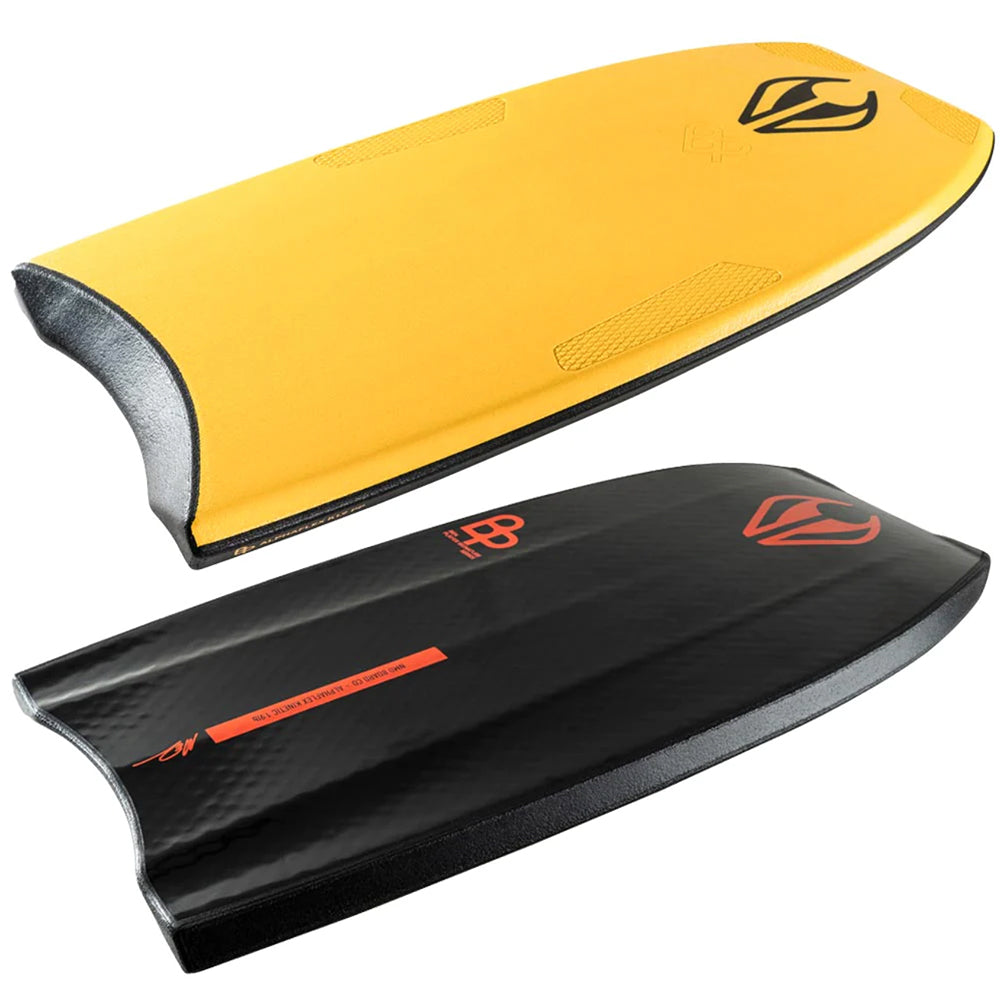 For over 30 years Mez has constantly refined his craft and in the process shifted the paradigm of high-performance bodyboard core construction. Building on that 30 years of knowledge, AlphaFlex represents VS's next core evolution. AlphaFlex is speciafically designed for the Elite Level Riders who understand the Intricacies between Flex and speed
Top of the line Ben Player Model with all the bells and whistles.
BOARD TECH
Core -
Kinetic Ultra
1.9lb PP Polypropylene
 Stiffeners -
PFS-T Tapered Divinycell Beams
Rails - 
55/45 Rails
Channels - 
Aku Tapered Quad Concave
Slick - Dupont Surlyn Slick Skin
Deck - Wavecushion Air 8lb PE Deck with Q12 Backing Foam
Tail - Crescent Tail
Additional Features - DW Signature Template, Winny GripTech, Tail Piece, React Mesh,CNC Shaped, XFL Armour, Bull Grip Nose Bulbs, Buzz Tech Lamination.
BOARD TECHNOLOGY INDEX
AlphaFlex - Kinetic Ultra 1.9, a higher flex modulus PP Core with exclusive PFS-T Technology. Mez has engineered a board without the need for a traditional tubular stringer.The end result is a ride that delivers a more direct torsional flex for the incredible projection off the bottom and drive throughout hard carves. AlphaFlex is speciafically designed for the Elite Level Riders who understand the Intricacies between Flex and speed
PFS-T Stiffener - Dual Divinycell PFS beams feature 1° of toe-in from tail to nose. This effectively positions the beams in-line with the leading hand, elbow and hip for optimal dynamic loading, resulting in enhanced flexion recoil and projection.
React Mesh - Diamond shaped mesh weave fused between the boards core and slick bottom skin for the enhanced stiffness and recoil
Surlyn Slick - Dupont Surlyn Slick is the finest grade bottom skin for a bodyboard because of its rubber like properties, superior recoil and resistance to scratching and wear and tear , hence the reason why Surlyn is the universal skin used for Golf Balls.
Wavecushion 8lb NXLPE - 8pcf non-crosslink Polyethylene outer skins. The premier skin for high performance bodyboarding.
Q12 - Higher density crosslinked PP Foam backing layer delivers more resilient nose and tail seam fusion and increase board strength.
TAPERED QUADCONCAVE CHANNELS -The tapered QuadConcave Channel is shaped with custom-built Aku CNC precision. The angled taper creates lift through the tail for lightning-fast board speed and enables quicker release out of turns without sacrificing edge control.
GripTech - Thermoformed textured grips promote superior wax build up for enhanced hand traction.
XFL Armour - Heat laminated Crosslink foam forms the inner rails and nose tail armour encapsulating the full inner perimeter of the board for premium seam strength and impact protection.
CNC Precision Shaping - CAD designed templates precision cut with CNC shaping machines for superior accuracy and consistency.
Bull Grips - Die-cut foam bulbs are positioned at each corner of the nose to enhanced finger grip and with a curved contour for an even better handle.
Buzz Tech Lamination - Buzz Tech process hot air lamination system Thermo-fuses the outer skins to the core with calibrated pre and post set rocker tension for optimum board recoil and projection.