SHAKA ACTIVE ECO SURF WAX
Water Temp
COOL 18°C BELOW
WARM 18°C-23°C
TROPICAL 23°C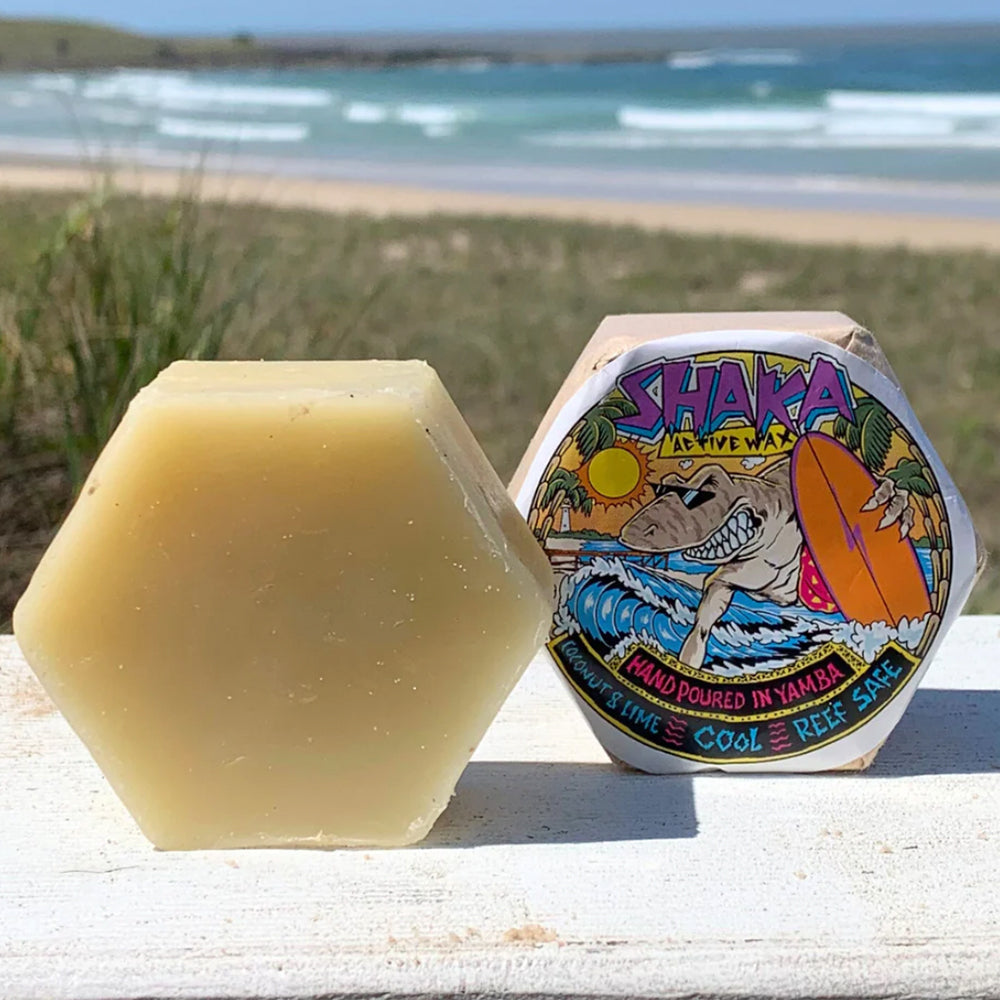 ECO SURF WAX

Avoid froth bite, wear a coat every surf.
Grippy AF, smells dope (think coconuts + good times) and beads up to perfection.
Shaka Active have formulated a sticky yet smooth wax, made with natural and reef safe ingredients.No Paraffins or Petrochemicals
AVAILABLE IN 3 WATER TEMPS
COOL 18°C BELOW
Ingredients
Made from pressure filtered beeswax, organic coconut oil, pine tree resin and natural scented oils. Hand poured in Yamba NSW, Yaegl Country.