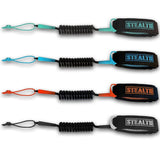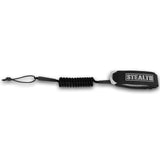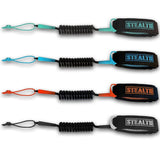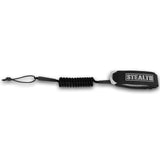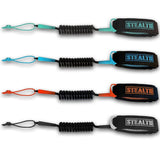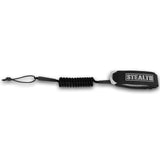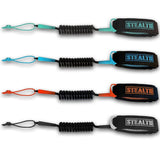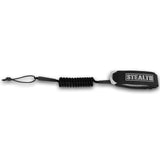 STEALTH ARMY BICEP LEASH
CUFF SIZE
SMALL
MEDIUM
LARGE
EXTRA LARGE
Colour
BLACK
MENTHOL
CORAL RED
ICE BLUE
The Army Bicep Leash is our Deluxe Bicep Leash.
We have given this leash a 9mm German Polyurethane Coil (the highest quality!) for maximum strength and durability, especially when used in bigger surf conditions. Our Regular leashes are usually 7mm in thickness. 
The Neoprene Arm Cuff is super comfortable with a Printed Gel cuff to minimize slippage. It also features a Quick Release pull tab, and heavy duty nylon buckle to give you peace of mind in heavy waves!
Swivels can often be a weak point in leashes, so we have chosen to use 2 Heavy Duty Marine Grade swivels, which helps to prevent tangling & twisting which can occur when pressure is put on the leash. 
Available in:
Small (22- 28cm cuff size)
Medium (28 - 33cm cuff size)
Large (33 - 38cm cuff size)
Extra Large (38- 45cm cuff size)